Evenings with Benoit Viellefon's Orchestra
Le Méridien Piccadilly is excited to announce a brand new Autumn/Winter music series at the award winning Terrace on Piccadilly. We are delighted to invite you to join us for a new dining experience accompanied by the nostalgic sounds of Benoit Viellefon's Orchestra.
Next event:
Thursday 20th December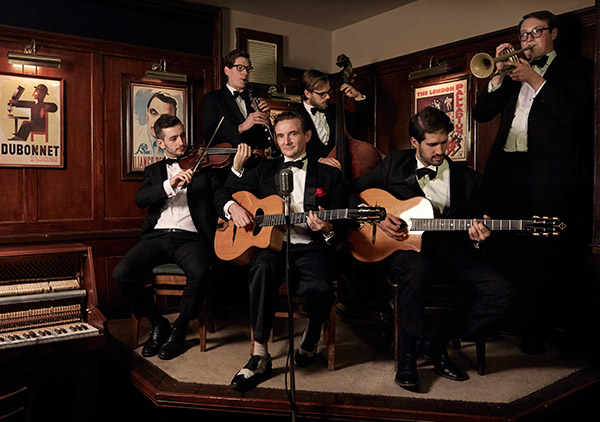 Benoit Viellefon is one of the last "old fashion" band leaders keeping the craft alive in Europe today, backed by an all star cast of the UK's finest swing musicians.
Benoit formed his orchestra in 2009 and it was immediately a hit on London's cabaret and vintage speakeasy scene. Since then Benoit and his Orchestra have played all over the UK and Europe to critical acclaim, fulfilling Benoit's vision of a contemporary orchestra who command the dance floor like the master entertainers of the 1920s, '30s and '40s.
Discover our special menu created specifically for
the London Restaurant Festival, which includes
a 3-course meal & a glass of prosecco for £39.